Christmas is the most joyous time of the year, with its cheerful music and festive decorations. However, not everything that comes with Christmas is delightful – some Christmas album covers are downright creepy, making them the worst in the English language.
As a music enthusiast, it's always exciting to discover new albums to add to your collection. A visually appealing album cover could gain your interest before you even listen to the music. But what if the album cover is so bad it makes you question if the music is just as awful?
In this article, we're presenting the worst Christmas album covers in the English language. From awkward poses to bizarre themes, these covers will make you cringe, and possibly laugh at their absurdity.
First on the list is "Colonel Sanders' Christmas Album." Yes, you read that right. The founder of KFC released an album titled "We Wish You a Merry Christmas." The album cover alone is enough to put anyone off their holiday meal. The Colonel, dressed in his signature white suit and holding a chicken bucket, stands in front of a giant Christmas tree. It's an odd combination that does not scream Christmas cheer.
Next up is "98 Degrees This Christmas." The album cover shows four members of the boy band in Santa hats and festive attire. Straight away, the photo exudes a forced and uncomfortable atmosphere. The guys, standing stiffly with clenched fists, do not look thrilled to be there. The forced smiles plastered on their faces add to the awkwardness.
"The Stoneman Family Christmas Album" cover is arguably the creepiest on this list. The cover features an illustrated family with huge disproportionate heads, all wearing matching red and green outfits. Their expressions look static and eerie, adding to the overall weird vibe of the cover.
The "Funky Christmas" album by Variety Children's Charity features a cartoon Santa Claus holding an electric guitar. Yes, that's right – a rockin' Santa Claus. The cover is an explosion of colors with a lot of scribbles and glitter. It's more 80s than Christmas, and it's not even remotely funky.
One Christmas album cover that missed the mark is "John Travolta and Olivia Newton-John: This Christmas." We all remember the iconic onscreen duo from "Grease," but the album cover does not live up to expectations. The cover features the actors posing awkwardly, with John resting his arm on Olivia's shoulder, and their faces show zero emotional connection.
The "Little Girl Christmas Jazz" album, featuring a little girl in a red tutu dress holding a bronzed saxophone, has a cover that is too on-the-nose. The cover is more fitting for a jazz recital than a Christmas album. It's also troubling because the portrait of a young girl seems out of place on a cover of a music album.
The "Star Wars Christmas Album" is another that left music lovers disappointed. The album cover features characters from the Star Wars franchise in poorly designed Christmas attire. Darth Vader, holding a candy cane, stands next to a Christmas tree, while Luke Skywalker wears a Santa hat and appears to be conducting an orchestra. It's just all too forced and out of place.
In conclusion, there are some album covers that are better left unseen. These Christmas album covers have missed the mark and fall into the category of the worst in the English language. It's shocking how a bad cover can instantly lose your interest in an album. Let's hope there won't be any more similarly cringe-worthy album covers for any holiday in the future.
If you are looking for The worst Christmas album covers ever: part 1 | MusicRadar you've came to the right page. We have 10 Pics about The worst Christmas album covers ever: part 1 | MusicRadar like Worst Christmas Album Covers Of All Time, 20 Worst Christmas Album Covers of All Time – Barnorama and also Worst Christmas Album Covers Of All Time. Here you go:
The Worst Christmas Album Covers Ever: Part 1 | MusicRadar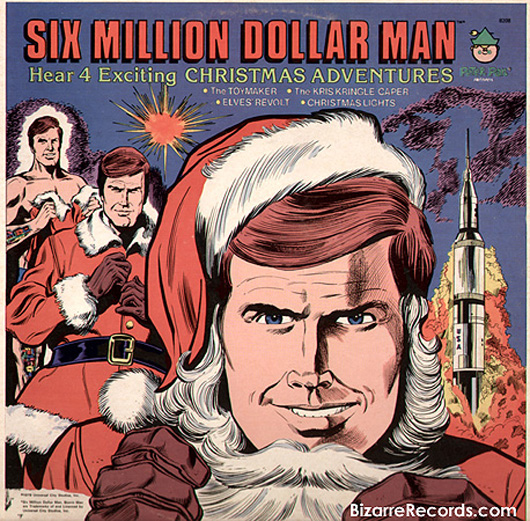 www.musicradar.com
Worst Christmas Album Covers Of All Time
designyoutrust.com
christmas 98 degrees album albums band boy covers worst 1999 cheesy time music cd holiday lachey cover gift 2008 ranking
Worst Christmas Album Covers Of All Time
designyoutrust.com
awkward ugliest weirdest creepiest hell santafenewmexican
Tags